James and I just love going to the Baylor BB games, but we don't get to go as much as we would like to. Last night, Baylor men played Texas and my mom watched the girls for us so we could go. It was SOOOO much fun!! We weren't too sure if we were going to get to go bc of the weather, but it held out for us. We met some of our friends up there and James Green and his parents had some extra seats for us down by the court. It was a great game, the refs kinda sucked and if Baylor would have made their free throws then they might have won!! I took some pics of us, but you aren't allowed to take pics of them playing. BOOO! We def. plan on attending more of the men's and women's games before the season is over.
Before leaving for the game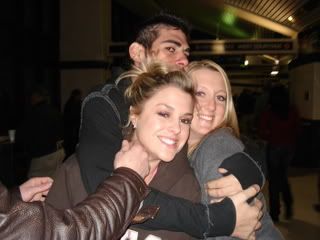 Halftime and the guys would NOT leave us alone to take a pic!!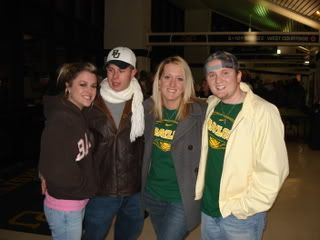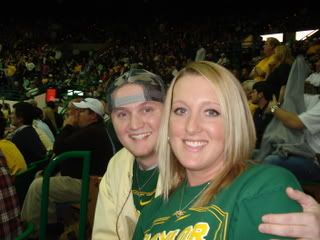 Me and my honey in our seats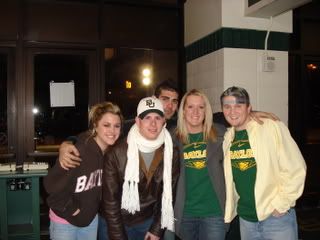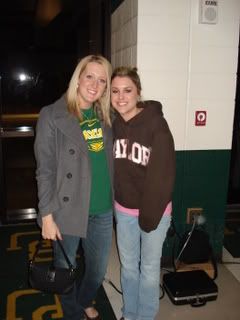 I was SOO excited to see my Assy there!!