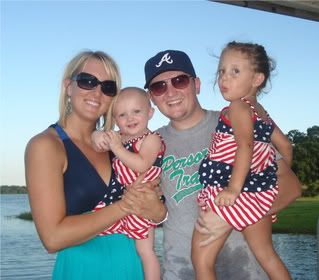 I hope that everyone had a fabulous 4th of July!! Our day was wonderful and it was so nice to spend it with our family.
Saturday- we got up and played around the house for most of the morning. We left Waco about 2:00 and headed to the lakehouse. The lakehouse is on Cedar Creek Lake and it is about an hour and a half away at most. This is our 2nd year to spend the 4th there. We were able to spend it with James's mom, sister and other family. It was our house and the house next door just having a big celebration. There was delicious bbq, live band, amazing fireworks, boating, fishing and swimming!
We took the girls out on the boat when we got there. It was Avery's 2nd time on the boat and Haidyn's 1st. They both loved it! It was so hot outside, so it was nice to get on the boat and go for a breezy ride. Some of the girls did some tubing and Avery loved watching them do that. After, the boat we sat on the dock and watched James, his sister and the other kids jump off of the very top. The kids think that James is so much fun bc he does the stuff they want him too! Haha..he is just a big kid himself.
We then ate some food and just hungout. I guess the firework show started about 10:00 and it was AMAZING!! I looked out at the lake before the show started and there were about 10 boats just parked in the middle of the lake waiting. The girls liked the show too. I was really worried that the loud pops would scare them, but they both did so well. After, the fireworks we changed the girls into their pj's and headed home. We finally got home about 1:15 in the morning and we passed out!
We had so much fun and I love going to the lakehouse bc it is so beautiful out there and so relaxing!! We are going to go and spend a weekend there coming up really soon and I can't wait!! This is also, the place that we want to have our wedding ceremony and we got the dates blacked out for it next year. It is just so peaceful and would love to get married by the water at sunset and just have a nice reception afterwards.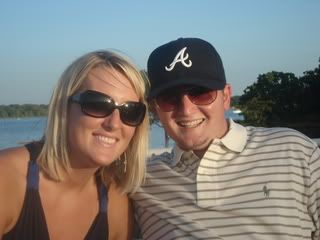 Me and my honey sitting on top of the dock
Haidyn making a break for the water!!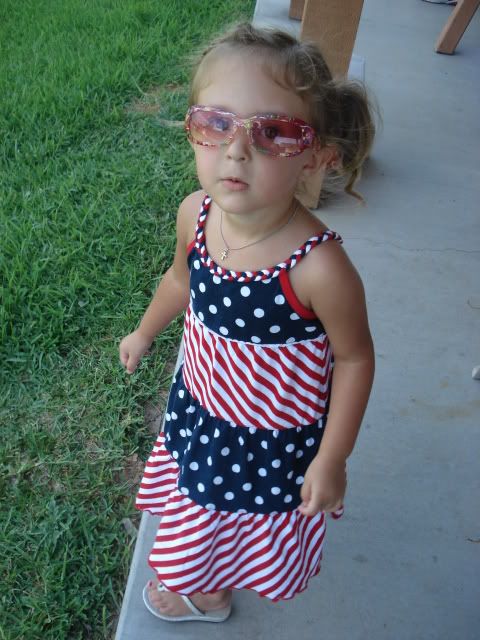 Our little firecracker!
Getting ready to go out on the boat
Me and my girls relaxing in the hammock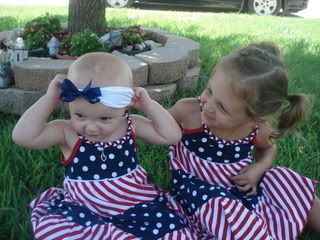 Our Patriotic Girls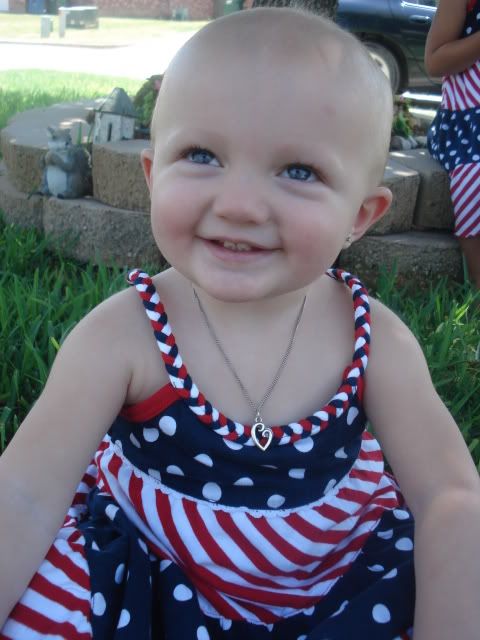 Our other little firecracker!!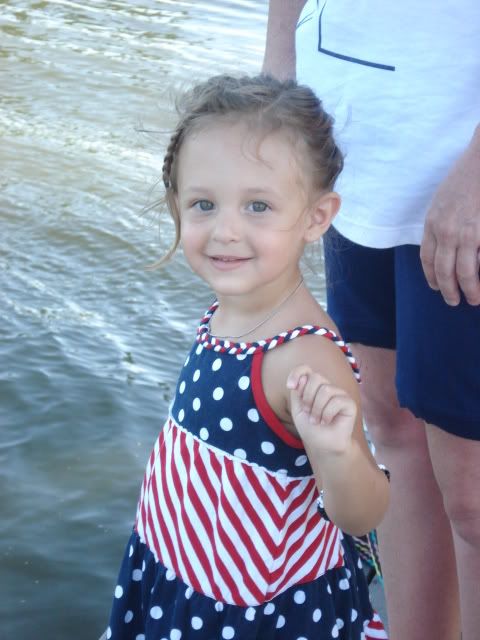 Sweet Girl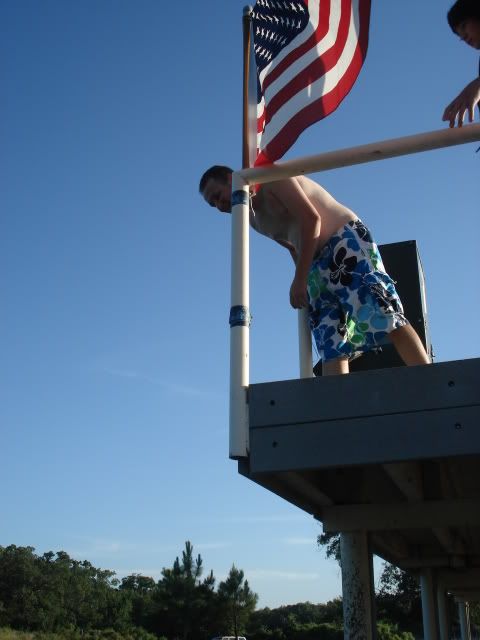 Getting ready to jump of the dock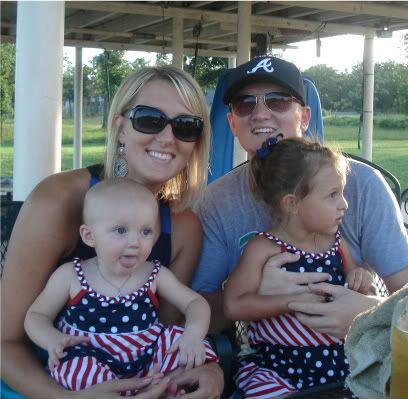 I love my family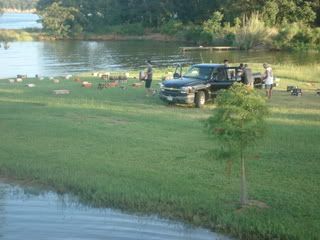 Starting to set up the fireworks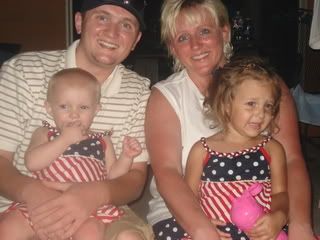 James, Lesley (his mom), Avery and Haidyn watching the fireworks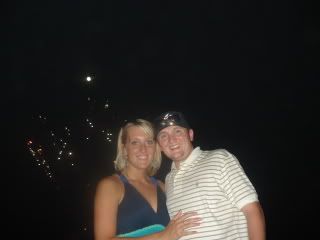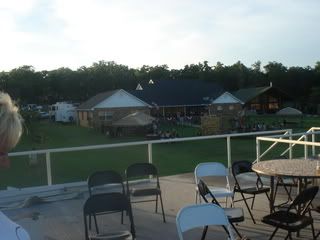 The other house that was celebrating with us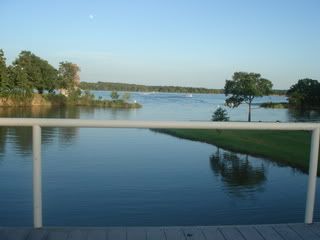 I loved sitting on the very top of the dock
The lakehouse