It's PaRtY TiMe!! My Birthday is on Sat. the 28th and I am turning the BIG 24!! OMG..I am getting sooo old! We are going to go out on Sat. night and celebrate my brithday. Not too sure what we will be doing yet, but I definately want to go to George's and have some Big-O's!! I am soo excited and can't wait to hang out with all of my AMAZING friends :) I know I will be going to eat some yummy mexican food either Friday or Saturday before we go out. I will post pics of my celebration next week. I really have not even been focusing on my b-day at all! Avery's bday is 5 days after mine and I have been major party planning!! I can't even believe that she is already turning 2!!! We booked a jump party for her, I finally got the invitations out, got the party decorations and I am trying to figure out which cake to order. I LOVE LOVE LOVE planning her party! Her birthday is on the 5th, which is a Thursday and we will probably take her to the zoo bc that is her FAV place to go and then probably to eat and play at Chucky Cheese. Then, her party will be on Saturday. We are planning on having a get together over at our house later that night. The guys are going to play a big card game and we are just going to make margaritas, munch on finger foods and hangout. Soooo much fun to come these next 2 weeks!!! Here is some of Avery's party stuff....
Some of the party decor!
One of the pics we took for her invitations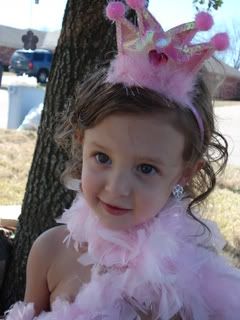 Another..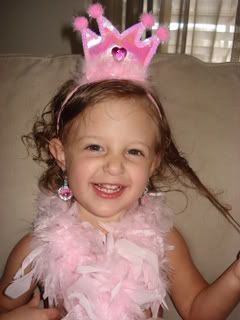 Invitation