We always LOVE to just get the girls and all four of us play and snuggle on our bed before their bedtime. Well, the other night the girls were sitting on our bed and watching some cartoons and I snapped some pics of them. They are sooo cute together and it melts my heart to watch them interact with one another :) Here is a few pics...
Playing bouncy with mommy..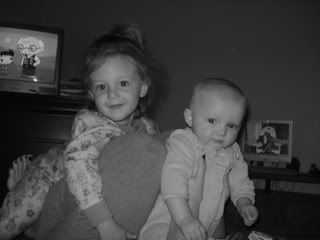 Such a little stinker!! By the way she now has 7 teeth!! 4 on top and 3 on the bottom. They are coming in sooo fast!
Sweet lil' Angel..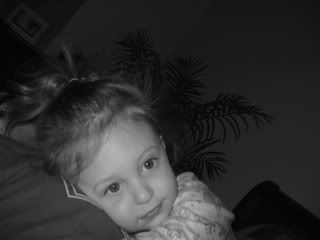 Holding hands and watching their toons...
hahah..I just love that smile:)..