Today, I was off of work and got to stay home with my little angels!! Avery layed down and took a long nap and Haidyn wasn't sleepy, so we decided to go out and play in the pool. We had a great time just splashing around and playing with toys. Here are some pics......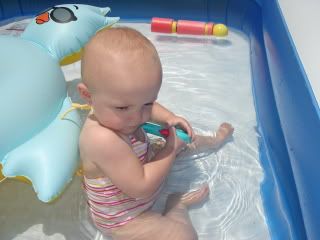 Trying to adjust to the cool water.
Chillin' in her floaty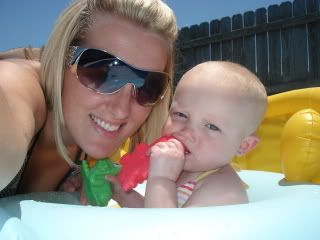 Me and my girl!!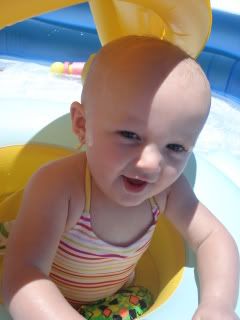 I love her sweet face!
Lovin' it!
Muah!
Tonight-we all ate dinner and James and I gave the girls a bath. After their bath, we decided to go to Bahama Bucks in Hewitt and get some snocones. This is Avery's 1st time to ever have a snocone, so I told her that we would take her to get a surprise. She was soo excited. I ordered her a baby Pink Bubblegum snocone, I got a Wedding Cake snocone, James got a Bahamakaze smoothie and Tator's got alittle of everybody's. Avery's reaction when we got her snocone was priceless!! She thought it was yummy and here are some pics of our trip.....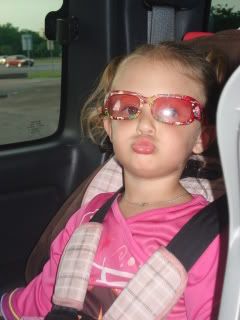 Patiently waiting for her snocone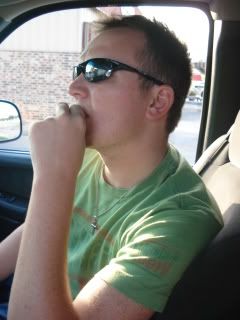 James trying to figure out what he wants
Haidyn along for the ride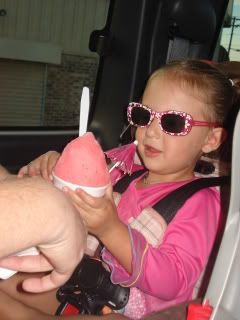 YAY FOR SNOCONES!!
Taking it all in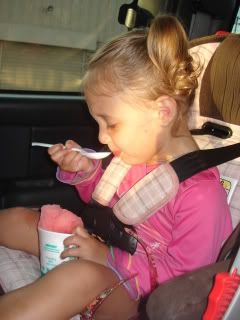 Delicious!
My yummy snocone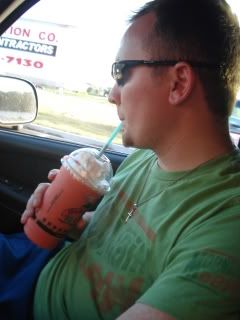 James and his smoothie