Picture overload ;)
We headed to Dallas this weekend to spend time with James's mom and sister for Memorial Day. We left Sat. afternoon, after James got off of work and came back on Monday. His mom lives in Rockwall and I just love that area of Dallas. She lives very close to Lake Ray Hubbard and there is a strip right on the water, that has really nice restaurants, cool shops, movie theatre and fountains. It is called the Harbor, and ppl. can pull up, dock their boat and do some shopping or grab a bite to eat. It is so nice and we love to go down there and walk around. They have this huge dancing fountain and Avery goes nuts when she sees it. We put her swim suit on her bc you can go and play in the water. After, the harbor, we went back home and put on our pj's and just visited. Sunday, we woke up and went to a family member's house and ate lunch and did some fishing. About 3 miles before getting to Bill's house, we passed Dieon Sander's house and it is HUGE and BEAUTIFUL!! I wish it was my house =) We had a great time fishing and ate some yummy burgers. We just went home afterwards and jumped on the trampoline and hungout with James's mom and sister. Monday, we woke up and headed home about 11:30. When we got home we just swam and played in the backyard all afternoon. We ate dinner, let the girls pigout on some watermelon on the back patio, gave them a bath and took a nice walk thru our neighborhood. It was a nice and relaxing family weekend and I LOVED IT!!
My beautiful Avery snail!
Tator's on the trampoline w/ her Pifer Bean Bracelet!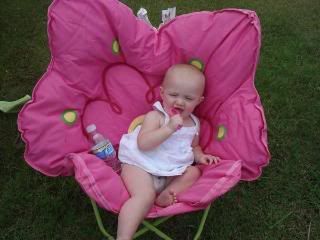 Haidyn hanging out by the water and she has her bracelet again!
She loved the trampoline
bouncing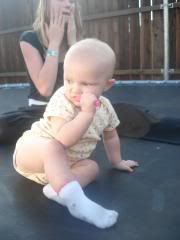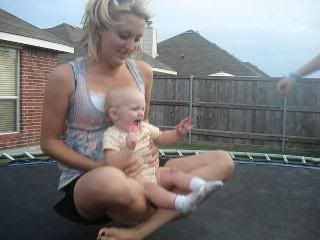 Her face cracks me up!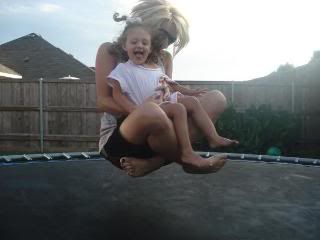 hahahaha
The Harbor
My girls at the Harbor
Avery playing in the dancing fountain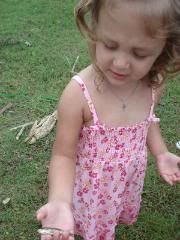 Avery and her minow
Daddy and Avery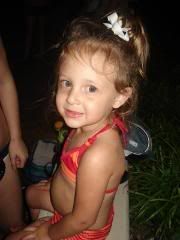 Waiting to play in the fountain
At the Harbor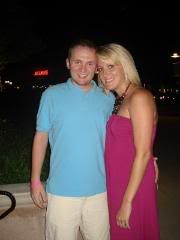 MY LOVE!!!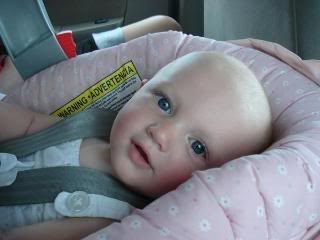 I just love this sweet face :)
My night and day babies!!
She was excited!
Dieon's House