Today, I had to work for a couple of hrs in the morning, then we came home and the girls napped. While they were napping, I put on my swimsuit and tanning oil, went outside and got their new little pool all blown up with the air pump and put together. I took it to the back and filled it with water and just sat in the chair and soaked in the sun!! I am sooo excited for this weather. If it could just stay like it was today and not get any hotter, it would be perfect! So, after sitting outside for an hour by myself, I decided to go wake the girls up and got them into their swimsuits and we went out to play. They had a blast and Avery just loved the slide part of the pool. Haidyn just really hung out and was a little shocked by the cool water, but quickly got over it. I am going to go today and get them some new suits and lots of toys for the backyard bc I have a feeling we will spend lots of our afternoons out there!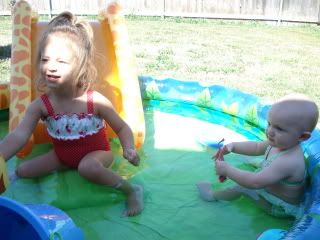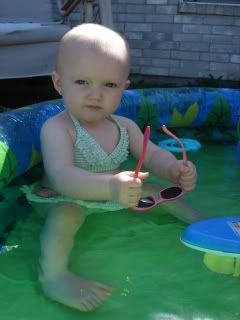 Her 1st time in the pool.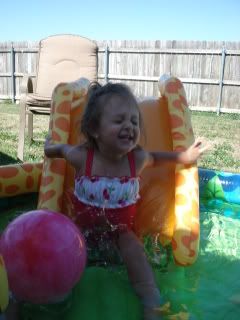 Sliding down the slide.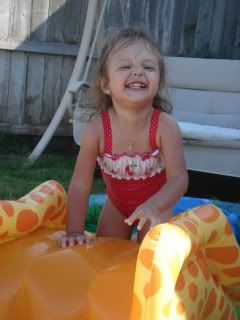 She was loving it!!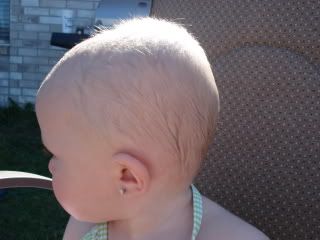 Awww...you can really see that Haidyn is getting hair!!!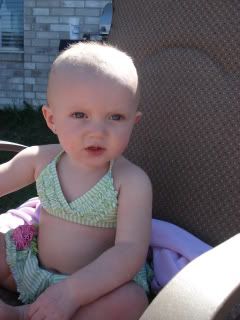 Drying off.