Today, I was going thru Avery's clothes that I saved for Haidyn, to see what summer stuff she could wear. Well, I came across Avery's 1st little swim suit that she ever wore and I had to get a pic of Haidyn in it too. Here is a pic of Avery in it and a pic of Haidyn too!! It is soo hard to believe that Avery was ever small enough to wear it! I can't believe how big she has gotten.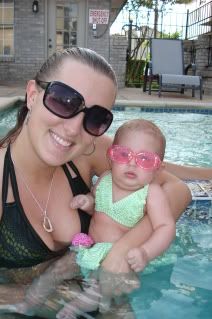 Me and Avery-her 1st time in a pool.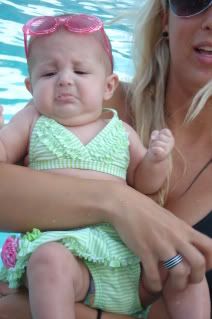 I think the water was a little cool for her.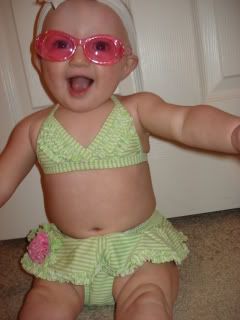 Haidyn trying it on today.