There are soo many reasons why I love springtime. One of the many is the bluebonnets!! I just think they are gorgeous and I love taking pics of the girls in them. This was the 1st yr. that Haidyn got her pics in them and Avery's 3rd. I got a couple of really good ones. Avery was kinda sick when we went to do them, but she wanted to get out of the house. I got 2 cute ones of them together, but I Tiff had to try and edit them alittle. They are both looking and smiling so pretty, but Av's eyes in one look like she doesn't feel too good and the other one, she has snot coming out of one nostril :( We are suppose to go again this weekend and get some family pics of us in them and I will post those pics, along with the ones that Tiff edited. Here are a few that I got of the girls...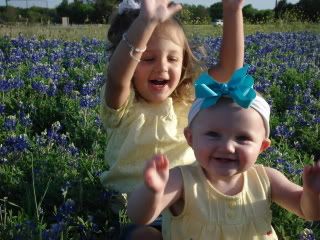 Having fun in the bluebonnets
Beautiful girl checking everything out.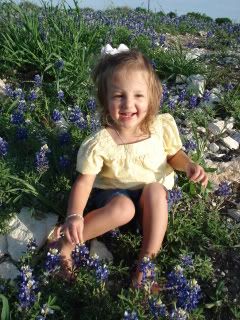 Sweet Girl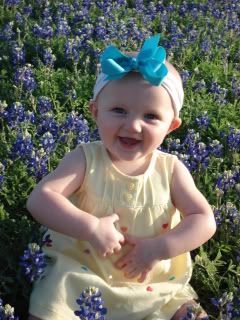 She picked mommy a flower before leaving the house :)