Saturday, June 6th 2009, our sweet girl finally turned the BIG 1!! She had a fantastic birthday! She started it by sleeping till 10:15 in the morning..hahaha sleepy head. I fed her a yummy breakfast and then we had to go out and run some last minute errands. We went and picked up Tiff and headed out to do some decorating. Her party was really fun and turned out really cute. This little girl got sooooo many cute clothes and I don't know if she will be able to wear them all before summer is over! haha....I was really interested in wether or not she would really dig into and play with her cake, or just kinda look at it. Well, Haidyn went to town on it and I am so happy. We got some really good pics of her getting all messy. We had family and friends over, cooked some hotdogs and just hungout. It was a great time and I am so glad that everyone was able to celebrate this HUGE milestone in Haidyn's life. I can't believe that she is one and before I know it she will be starting kindergarten!
Here are a few things that she is doing:
-Says mama, dada, Hi, sassius (suppose to be cassius-our boxer), no no, papa, nana
-can stand on her own, but when she realizes what she is doing, she quickly sits down
-she walks around, but with much needed help
-sleeps thru the night
-sucks out of straws
-NO MORE BOTTLES!!! At 1, I take the bottles away
-She doesn't use a pacifier. She used it for about the 1st 5 months of her life and then just stopped one day.
-eats anything you put in front of her!!!
She has her 1 yr. check-up on Friday and I am totally dreading it bc of the stupid shots!! I will give an update on her weight and everything.
Here are some pics.....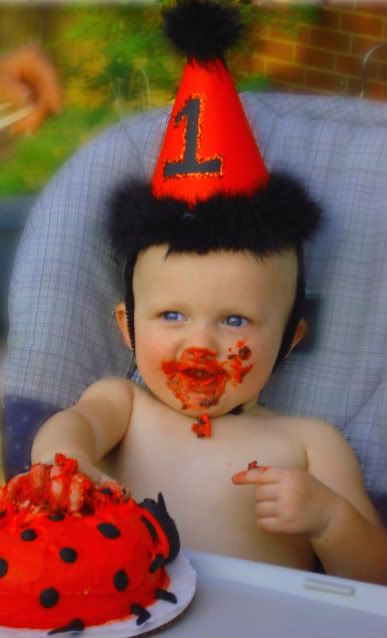 She loved digging into her cake!!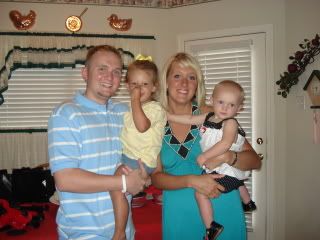 Our sweet family before the party starts
Her banner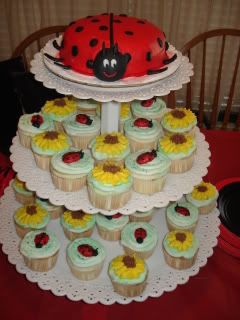 Her cake and cupcakes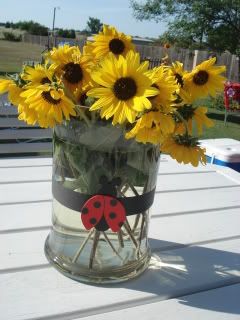 One of my centerpieces I made
One of the smaller centerpieces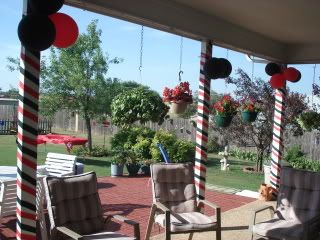 The back patio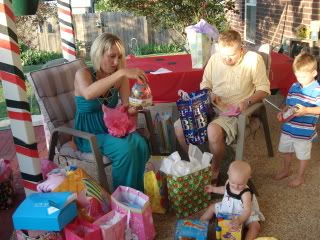 Opening up gifts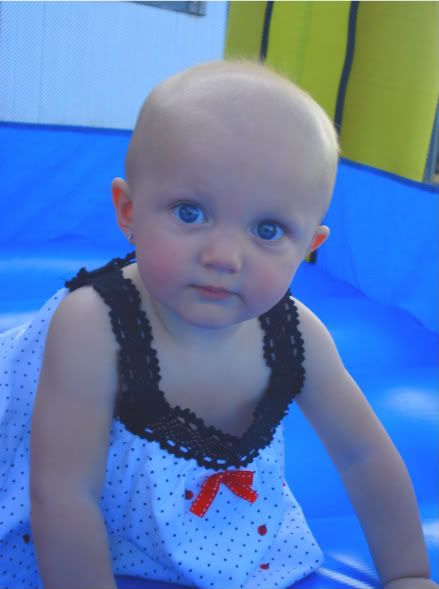 In the bouncy house. I love these baby blues!!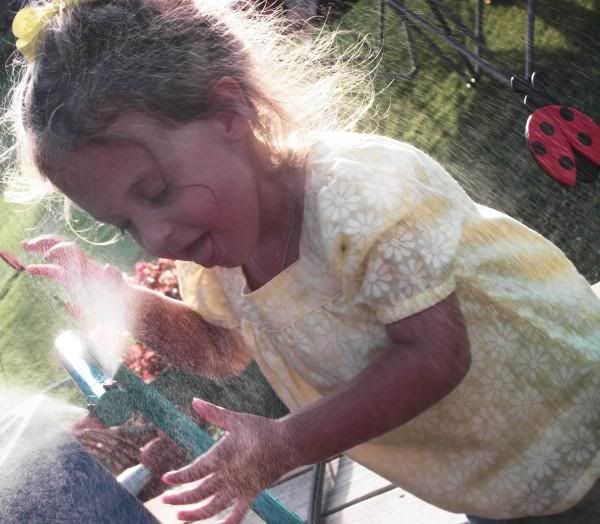 Our sweet Avery playing in the misty thing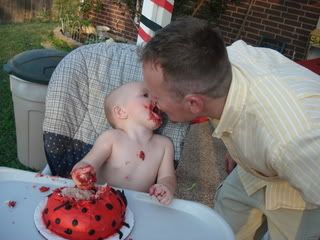 Giving daddy some sweet messy sugars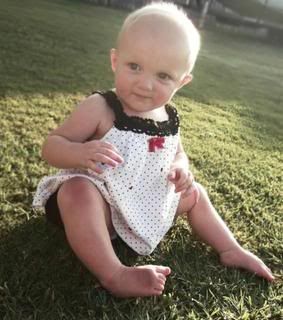 Birthday Girl
I am smitten over her!
Tiff and I
Avery and Daddy after tasting Haidyn's cake
Talking to my sweet girl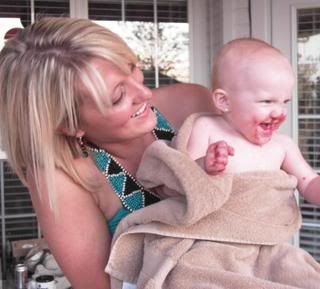 About to go wash off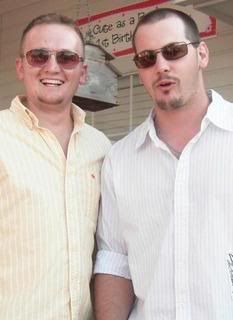 Jay and Zach
I love this pic